Jobs
San Diego, CA, USA

Full Time
---
Healthcare Clerk (CLR) job in San Diego, CA.
The Healthcare Clerk job is at the Naval Medical Center San Diego in Balboa Park and is a civilian position. The center provides primary care and speciality care services in a patient-centered environment. The position is Monday-Friday days only!
The Healthcare Clerk position is a civilian position providing services within the extensive military medical system, which provides services to active duty service members, military retirees, and their families. Civilian and military personnel work together in the hospitals and clinics. The position title is Clear and Legible Reporting Clerk (CLR).
It is a wonderful opportunity to work in a fantastic medical system serving an inspiring patient population.
The Healthcare Clerk Job Overview:
Service patient appointing, customer service, and other administrative support services.

Use of various software applications to record, retrieve, correct, merge, query or print data and reports.

Research, process, upload into HAIMS, and forward to the referring provider/ Primary Care Manager (PCM) for review.

Complete routine data preparation, distribution and file maintenance.

Process patient information into data systems, process, scan and perform online edits during the patient check-in.

Perform data entry, verification, updates, and editing of patient data and register new patients as required.

Book patient appointments in compliance with TRICARE business practices

Schedule of appointment procedures applying "Access to Care" (ATC) policies.

Provide back-up appointing services as needed by entering patient appointments taken from patient incoming telephone calls, and by providing a written or typed patient registration/clinical information form.

Maintain logs and files in conjunction with the patient appointment process.

Assist nursing staff by replying to telephone consults and contacting patients for preventative medicine and chronic disease management reminders.

Input order request for laboratory, radiology and electrocardiogram tests into the automated system when received and upon receipt use automated modules to enter requests per provider's diagnosis.

Verify previous day appointments have been cleared in the system at the beginning of each workday.

Provide daily job status report, which will reflect the number and type of jobs backlogged each day, incomplete activity, and status of special interest jobs by end of shift daily.
Healthcare Clerk Job Qualifications:
1 year of experience in medical administrative support services, medical office management, medical front desk operations, medical records administrative, and/or referral processing, tracking and closure.

U.S. Citizen

High School diploma or GED certificate

Skilled in Word, Excel, Access, and other software programs

Knowledge of TRICARE administration preferred

1 year experience interpreting coding records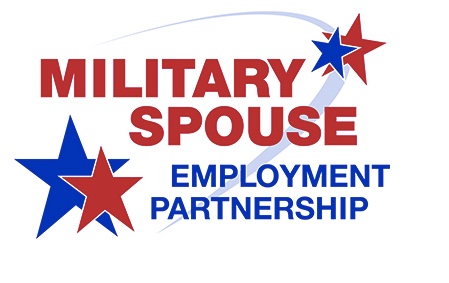 ---
FSRpeople.com
FSR provides healthcare professionals to government healthcare facilities supporting active military service members, military retirees, and their families nationwide. Since 2004, FSR has matched talented individuals to organizations to create mutually beneficial, sustainable partnerships. FSR is a well-established, award winning organization built with committed professionals who have a unified vision of helping others to succeed and thrive.
We invite you to join our team and grow with us!
FSR is a women-owned, minority, small business based out of Maryland.
Federal Staffing Resources dba FSR is an Equal Opportunity Employer: disability/veteran/military spouse
This contractor and subcontractor shall abide by the requirements of 41 CFR 60-1.4(a), 60-300.5(a) and 60-741.5(a). These regulations prohibit discrimination against qualified individuals based on their status as protected veterans or individuals with disabilities, and prohibit discrimination against all individuals based on their race, color, religion, sex, sexual orientation, gender identity or national origin. Moreover, these regulations require that covered prime contractors and subcontractors take affirmative action to employ and advance in employment individuals without regard to race, color, religion, sex, sexual orientation, gender identity, national origin, protected veteran status or disability.
#OFCCP