Jobs
Oak Harbor, WA, USA

Full Time
---
Registered Nurse (RN) job in Oak Harbor, Washington. 
The Registered Nurse (RN) job is within the military medical system and is a civilian position. Civilian and military personnel work together in the extensive military medical system. The hospitals and medical clinics provide services to the active duty military service members, military retirees, and their families.
Our employees are our best assets! Come join our team of healthcare professionals where you are valued.
Monday-Friday

Days

Holidays off

Fantastic PTO accrual rate

Competitive Compensation

Benefit Package (health, dental, and vision plans)
Registered Nurse (RN) Job Overview:
Serves as Nurse for Population Health Improvement

Manages the health metrics and 

outcomes of the primary care population.

Responsible for the coordination of 

Population Health for enrolled beneficiaries.

Serve as the Clinical Practice 

Guideline Coordinator (CPG coordinator), managing the Military Health System 

Population Health Portal (MHSPHP), and related automated population health web 

based applications outcomes data to determine program needs.

Coordinates the 

implementation of clinical practice guidelines to support AMEDD prevention and 

disease management-based population health initiatives through consultation and 

collaboration with health care providers, clinical and administrative support staff, 

and patients.

Assist to standardize Disease Management across the patient care continuum by 

monitoring Disease Management of the patient in accordance with the clinical practice 

guidelines.

Identifies resources to integrate Clinical Practice Guidelines into all clinical 

areas, promoting and facilitating implementation, evaluation and sustainment of evidence 

based practice across the care continuum. 

Serve as crucial link between health care providers, members of the primary care team, and Nurse Case Managers in order to identify beneficiaries with short and long term health care needs.

Works closely with the Nurse Case Managers and the primary care team to ensure patient- entered, whole-person concept within each encounter

Proactively engages with care teams and patients to ensure population health activities are integrated into and standardized as part of each patient encounter.

Provides data support to stakeholders in support of population health and medical management activities.

Utilizes the six core principles of population health management (i.e. identification and assessment, demand forecasting, demand management, capacity management, evidenced-

based care and prevention, and program evaluation and feedback), as a framework for providing population-based health interventions to the enrolled population.

Applies epidemiological methods to describe the population and its risks, identifying and employing evidence based interventions and care management.
Registered Nurse (RN) Job Qualifications:
Basic Life Support (BLS)

Associates Degree of Nursing (ADN)

Graduate from a NLNAC or CCNE accredited college or university

RN Licensure: Current, full, active, and unrestricted. Any U.S. state. 

Demonstrate clinical competency within the past two years in the required clinical discipline

Computer competency 
---
www.FSRpeople.com
FSR provides healthcare professionals to government healthcare facilities supporting active military service members, retirees, and their families nationwide. Since 2004, FSR has matched talented individuals to organizations to create mutually beneficial, sustainable partnerships. FSR is a well-established, award winning organization built with committed professionals who have a unified vision of helping others to succeed and thrive.
We invite you to join our team and grow with us!
FSR is a woman-owned, minority, small business based out of Maryland.
Federal Staffing Resources dba FSR is an Equal Opportunity Employer: disability/veteran/military spouse
This contractor and subcontractor shall abide by the requirements of 41 CFR 60-1.4(a), 60-300.5(a) and 60-741.5(a). These regulations prohibit discrimination against qualified individuals based on their status as protected veterans or individuals with disabilities, and prohibit discrimination against all individuals based on their race, color, religion, sex, sexual orientation, gender identity or national origin. Moreover, these regulations require that covered prime contractors and subcontractors take affirmative action to employ and advance in employment individuals without regard to race, color, religion, sex, sexual orientation, gender identity, national origin, protected veteran status or disability.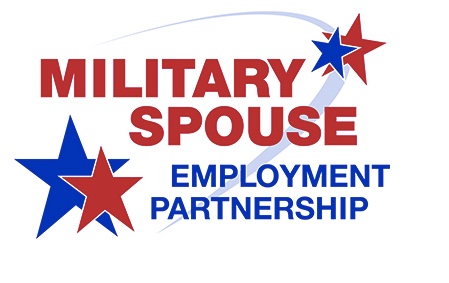 #OFCCP
Video curtesy of YouTube Channel What To Do on Whidbey Island.