Jobs
Patrick AFB, FL, USA

Full Time
---
Job Opening for a Medical Patient Administrative Clerk in Cocoa Beach, FL.
The Medical Patient Administrative Clerk will work on Patrick Air Force Base AFB in the Referral Management Center as a Referral Management Clerk (RMC) for customer service, referral tracking, referral appointing, and reporting activities. This position will support the daily functions of specialty care referral appointing, referral review and coordination, beneficiary counseling and referral tracking at the Medical Facility.
Excellent opportunity to care for the military and their families!
Medical Patient Administrative Clerk position Qualifications:
Contract personnel basic knowledge and skill level includes: read, understand, speak, and write English fluently and proficiently

High school diploma or General Educational Development (GED) equivalency

Excellent customer service skills and experience

Working knowledge of Tricare benefits

quality control and risk management

medical terminology, medical forms and records management

HIPAA guidelines for release of medical information; general medical and legal ethics

Strong organizational skills and ability to multi-task

2 Years of healthcare administrative experience in either an inpatient or outpatient care setting within the last three (3) years highly preferred

Personnel shall understand the importance of meeting deadlines/suspense's

ICD-9 coding highly preferred

General office administrative and clerical skills to perform receptionist duties and answer telephones.

Operational computer skills with general working knowledge of word processing, and Microsoft applications & ability to work in multiple systems simultaneously.

General medical ethics, telephone etiquette, written/verbal/electronic communication, and excellent customer service skills.

Basic Life Support (BLS) for Healthcare Provider AHA or Red Cross Certification
The Medical Patient Administrative Clerk position offers:
Competitive compensation

Monday-Friday

Days

Holidays off

PTO

Benefits
---
FSRpeople.com
FSR provides healthcare professionals to government healthcare facilities supporting active military service members, retirees, and their families nationwide. Since 2004, FSR has matched talented individuals to organizations to create mutually beneficial, sustainable partnerships. FSR is a well-established, award winning organization built with committed professionals who have a unified vision of helping others to succeed and thrive.
We invite you to join our team and grow with us!
FSR is a woman-owned, minority, small business based out of Maryland.
Federal Staffing Resources dba FSR is an Equal Opportunity Employer: disability/veteran/military spouse
This contractor and subcontractor shall abide by the requirements of 41 CFR 60-1.4(a), 60-300.5(a) and 60-741.5(a). These regulations prohibit discrimination against qualified individuals based on their status as protected veterans or individuals with disabilities, and prohibit discrimination against all individuals based on their race, color, religion, sex, sexual orientation, gender identity or national origin. Moreover, these regulations require that covered prime contractors and subcontractors take affirmative action to employ and advance in employment individuals without regard to race, color, religion, sex, sexual orientation, gender identity, national origin, protected veteran status or disability.
#OFCCP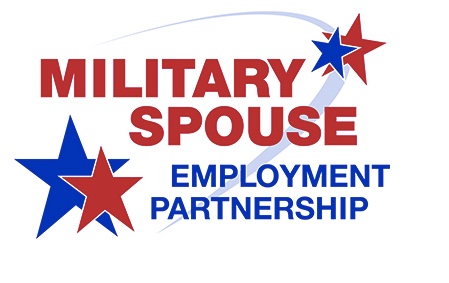 Apply

Now

with our quick 3 minute Application!