Jobs
Colorado Springs, CO, USA

Full Time
---
Patient Appointment Clerk job in Fort Carson, Colorado.
The Patient Appointment Clerk (PAS) position is on Fort Carson Army Base. This is a civilian position at the Call Center which supports the medical facility for the military and their families.
The Patient Appointment Clerk (PAS) position provides customer service, referral tracking, referral appointments and scheduling, and reporting activities.
The Patient Appointment Clerk (PAS) position Qualifications:
6 months in a customer service related industry

Medical office scheduling highly preferred

HIPAA and TriCare knowledge highly preferred

High School Diploma or GED

US Citizen

Excellent telephone customer service skills

Proficient in writing and understanding English.

Strong computer skills

Working knowledge of Microsoft Windows, Word and Excel

Typing
Patient Appointment Clerk job overview:
Make clinical appointments and coordinate appointments with other direct care facilities as required.

Determines patient eligibility for services and arranges and schedules medical appointments for referred care.

Validate eligibility Defense Eligibility Report System (DEERS).

Contact patients to schedule, reschedule, and/or cancel appointments.

Must adhere to outlined timeframes for scheduling purposes.

Must have the ability to understand the entire functioning of the scheduling unit and be able to understand the importance of each aspect of their duties as it affects the entire operation.

Obtains documentation as requested by healthcare providers (test results, or documentation not yet filed in records).

Ensures referral results are returned to the referring provider and to the medical record within required timelines.

Assists with follow up, written or verbal, as necessary.
Patient Appointment Clerk position benefits:
Medical, Dental & Vision plans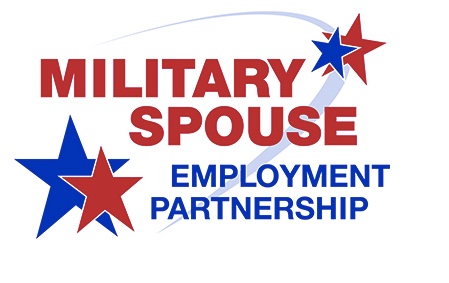 ---
FSRpeople.com
FSR provides healthcare professionals to government healthcare facilities supporting active military service members, military retirees, and their families nationwide. Since 2004, FSR has matched talented individuals to organizations to create mutually beneficial, sustainable partnerships. FSR is a well-established, award winning organization built with committed professionals who have a unified vision of helping others to succeed and thrive.
We invite you to join our team and grow with us!
FSR is a women-owned, minority, small business based out of Maryland.
Federal Staffing Resources dba FSR is an Equal Opportunity Employer: disability/veteran/military spouse
This contractor and subcontractor shall abide by the requirements of 41 CFR 60-1.4(a), 60-300.5(a) and 60-741.5(a). These regulations prohibit discrimination against qualified individuals based on their status as protected veterans or individuals with disabilities, and prohibit discrimination against all individuals based on their race, color, religion, sex, sexual orientation, gender identity or national origin. Moreover, these regulations require that covered prime contractors and subcontractors take affirmative action to employ and advance in employment individuals without regard to race, color, religion, sex, sexual orientation, gender identity, national origin, protected veteran status or disability.
#OFCCP
Apply

Now

with our quick 3 minute Application!