Jobs
Cannon AFB, NM, USA

Full Time
---
Psychometrist Psychiatric Technician job in Clovis, New Mexico.
*This position requires a candidate to be able to qualifiy for a Secret Security Clearance.*
The Psychometrist Psychiatric Technician job is based on Cannon Air Force base and is a civilian position. Civilian and military personnel work together in the extensive military medical system.
Our employees are our best assets! Come join our team of healthcare professionals where you are valued.
Fantastic PTO accrual rate

Competitive Compensation

Benefit Package (health, dental, and vision plans)

Dedication Program Manager to support your employment
Psychometrist Psychiatric Technician job Job Overview:
Conducts intakes, assists with care and treatment of psychiatric, drug and alcohol patients, and counsel clients/patients with personal, behavioral or psychological problems
Populate and maintain a computerized database which will contain the listing of all units within the HQ organization and identify the number of service members assigned to each unit/Directorate in order to compile monthly training statistics.
Psychometrist Psychiatric Technician job

Job Qualifications:
Associate Degree or commensurate level of training for a Psychiatric Technician or Mental Health Program Assistant.

Education requirement may be met by military or comparable training.

3 years experience required

Experience conducting assessments and scoring tests/assessments.
Ability to manipulate/evaluate and clean data to present it using off the shelf software applications.
Self starter who can faciliate a great deal of paperwork and data entry precisely and efficient
high level of communication and professional skills
---
FSRpeople.com
FSR provides healthcare professionals to government healthcare facilities supporting active military service members, retirees, and their families nationwide. Since 2004, FSR has matched talented individuals to organizations to create mutually beneficial, sustainable partnerships. FSR is a well-established, award winning organization built with committed professionals who have a unified vision of helping others to succeed and thrive.
We invite you to join our team and grow with us!
FSR is a woman-owned, minority, small business based out of Maryland.
Federal Staffing Resources dba FSR is an Equal Opportunity Employer: disability/veteran/military spouse
This contractor and subcontractor shall abide by the requirements of 41 CFR 60-1.4(a), 60-300.5(a) and 60-741.5(a). These regulations prohibit discrimination against qualified individuals based on their status as protected veterans or individuals with disabilities, and prohibit discrimination against all individuals based on their race, color, religion, sex, sexual orientation, gender identity or national origin. Moreover, these regulations require that covered prime contractors and subcontractors take affirmative action to employ and advance in employment individuals without regard to race, color, religion, sex, sexual orientation, gender identity, national origin, protected veteran status or disability.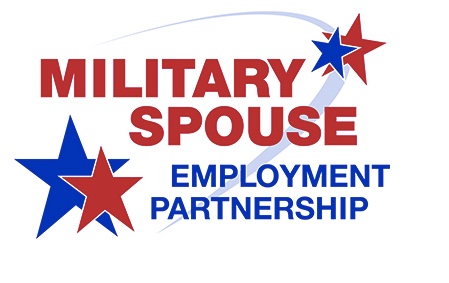 Apply

Now

with our quick 3 minute Application!