Jobs
San Angelo, TX, USA

Full Time
---
Licensed Vocational Nurse (LVN / LPN) job in San Angelo, Texas.
Licensed Vocational Nurse (LVN / LPN) Job Overview:

Monday-Friday

Days Only

Full-time hours

Federal holidays off and paid

PTO

Benefits (health, dental, and vision)

The Licensed Vocational Nurse (LVN) job is based on Goodfellow Air Force Base and is a civilian position. The RMC serves as the central clearinghouse for providers and patients needing information or help with referrals. RM is a critical program supporting the patient-centered mission.

Licensed Vocational Nurse (LVN) Job Qualifications:


ASN from an NLNAC or CCNE accrediated program

LVN or LPN license: any U.S. state honored. active, unrestricted.

2 years of healthcare administrative experience in either an inpatient or outpatient care setting within the last 3 years, highly preferred

TRICARE - working knowledge

nursing administrative experience
Mandatory knowledge and skills
Knowledge, skills and computer literacy to interpret and apply medical care criteria, such as InterQual or Milliman Ambulatory Care Guidelines.

Working knowledge of Ambulatory Procedure Grouping (APGs), Diagnostic Related Grouping (DRGs), International Classification of Diseases-Version 9 (ICD-9), and Current

Procedural Terminology-Version 4 (CPT-4) coding.

Excellent oral and written communication skills, interpersonal skills, and have working knowledge of computers, specifically the Internet, Microsoft Word, Microsoft Access, Microsoft Excel, and Windows.

HIPAA guidelines
---
FSRpeople.com
FSR provides healthcare professionals to government healthcare facilities supporting active military service members, retirees, and their families nationwide. Since 2004, FSR has matched talented individuals to organizations to create mutually beneficial, sustainable partnerships. FSR is a well-established, award winning organization built with committed professionals who have a unified vision of helping others to succeed and thrive.
We invite you to join our team and grow with us!
FSR is a woman-owned, minority, small business based out of Maryland.
Federal Staffing Resources dba FSR is an Equal Opportunity Employer: disability/veteran/military spouse
This contractor and subcontractor shall abide by the requirements of 41 CFR 60-1.4(a), 60-300.5(a) and 60-741.5(a). These regulations prohibit discrimination against qualified individuals based on their status as protected veterans or individuals with disabilities, and prohibit discrimination against all individuals based on their race, color, religion, sex, sexual orientation, gender identity or national origin. Moreover, these regulations require that covered prime contractors and subcontractors take affirmative action to employ and advance in employment individuals without regard to race, color, religion, sex, sexual orientation, gender identity, national origin, protected veteran status or disability.

#OFCCP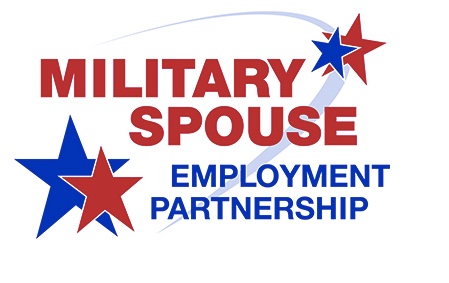 Apply

Now

with our quick 3 minute Application!