Jobs
Portsmouth, VA, USA

Full Time
---
Job Opening for a Registered Nurse (RN) Internal Medicine in Portsmouth, VA.
The Registered Nurse (RN) position is in the Naval Medical Center Portsmouth in the Adult Internal Medicine Clinic.
The Registered Nurse (RN) Internal Medicine is a civilian position providing services within the extensive military medical system, which provides services to active duty service members, military retirees, and their families. Civilian and military personnel work together in the hospitals and clinics.
It is a wonderful opportunity to work in a fantastic medical system serving an inspiring patient population.
Registered Nurse (RN) Internal Medicine Position Overview:
Coordinate patient health care needs with appropriate referrals as needed.

Maintain link with professional organizations and nursing standards relevant to ambulatory care. Implement nursing care in the ambulatory setting using these standards.

Liaison with appropriate inpatient units as an advocate for continuity of care planning, follow-up, and outcome measurement.

Promote health maintenance and preventive health initiatives in caring for patients in the ambulatory setting.

Assist as a circulator or recovery nurse for surgical procedures performed in the ambulatory clinics as applicable.
Registered Nurse (RN) Internal Medicine Requirements:
Minimum 1 year within the last two years as an RN working in an internal medicine setting
Bacholors Degree in Nursing OR an Associate Degree in Nursing OR a Diploma from a Nursing Program accreditated by the ACEN, NLNAC, CCNE.
Registered Nurse License (any U.S. state or Territory honored) active, unrestricted, in good standin
BLS for Healthcare Providers by AHA or MTN emblem
Seeking RN with diabetes, Adult Medicine, Internal Medicine, Primary Care exprience within the last two years.
The Registered Nurse (RN) Internal Medicine position benefits:
Monday - Friday

Days Only

10 paid Federal Holidays

Fantastic PTO accural rate

Competitive Compensation and Benefits
---
FSRpeople.com
FSR provides healthcare professionals to government healthcare facilities supporting active military service members, retirees, and their families nationwide. Since 2004, FSR has matched talented individuals to organizations to create mutually beneficial, sustainable partnerships. FSR is a well-established, award winning organization built with committed professionals who have a unified vision of helping others to succeed and thrive.
We invite you to join our team and grow with us!
FSR is a woman-owned, minority, small business based out of Maryland.
Federal Staffing Resources dba FSR is an Equal Opportunity Employer: disability/veteran/military spouse
This contractor and subcontractor shall abide by the requirements of 41 CFR 60-1.4(a), 60-300.5(a) and 60-741.5(a). These regulations prohibit discrimination against qualified individuals based on their status as protected veterans or individuals with disabilities, and prohibit discrimination against all individuals based on their race, color, religion, sex, sexual orientation, gender identity or national origin. Moreover, these regulations require that covered prime contractors and subcontractors take affirmative action to employ and advance in employment individuals without regard to race, color, religion, sex, sexual orientation, gender identity, national origin, protected veteran status or disability.
#OFCCP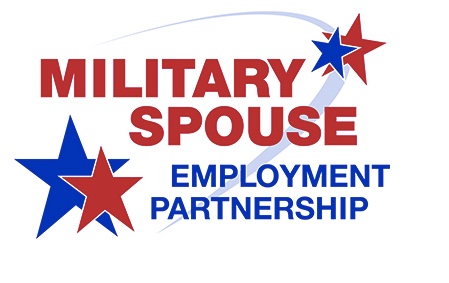 Video provided by YouTube Portsmouth, VA via Terms of Service.
Apply

Now

with our quick 3 minute Application!